Permanent Makeup Clinic in Fort Pierce, FL
With over 40 years of experience, Always Perfect Permanent Makeup is a pioneer in high-quality permanent makeup and medical tattooing. Linda "Lady Fish" has been a pioneer within the industry since 1979, restoring the confidence and happiness of customers of all types with services that include applications for eyebrows, eyeliner, full lips, eye shadow, hair simulation, areola reconstruction, scar camouflage, medical tattooing and now, microblading and microneedling. LINDA "LADYFISH" FRANK WAS FEATURED IN AN ARTICLE BY HOMETOWN NEWS – Check it out here!
FEATURED ON IVANHOE NEWS- CLICK HERE

Interested in Permanent Makeup Service?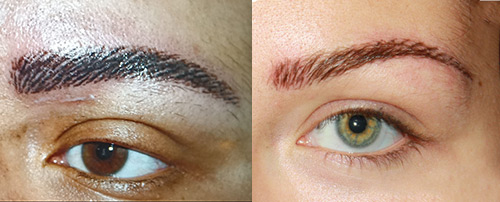 Here at Always Perfect Permanent Makeup, we have the technical capability to deliver a microbladed look without the blade! If you're looking for fine, hair-like strokes for effortless and beautiful eyebrows, we offer microblading/microneedling. Whether you're looking for a semi-permanent or permanent application, visit Linda "Lady Fish" for a consultation!
---
Eyeliner:
Eyebrows and Some Eyeliner:
Lips:
Swim, Sleep and Play with Permanent Makeup
If you're interested in exploring the many benefits of permanent makeup services in Fort Pierce, FL, Always Perfect Permanent Makeup is the place to start. For decades, Linda "Lady Fish" has been pioneering cosmetic and medical tattooing, helping women of all ages present the perfect image of themselves. From eyebrows to eyeliner, lips to skin pigmentation, Lady Fish delivers makeup that you wear all day, every day! We specialize in assisting women reclaim their beauty and their confidence, so they can wake up each day with renewed self-esteem. Unlike microblading, which needs to be reapplied every 2-3 months, a permanent makeup clinic is an option that truly lasts. Whether you're looking for more consistency in your makeup or want to cut down your morning routine, we can help.
In addition to permanent makeup service in St. Lucie County, FL, Lady Fish is well-known in the medical tattooing industry—primarily for her work on 3-D areola tattooing for post-op breast cancer patients. At Always Perfect Permanent Makeup, we go out of our way to serve those battling or recovering from illness. This means helping you hide scars, restore pigment or reconstruct features using the power of experienced tattooing. We work with people suffering from alopecia and Parkinson's, as well as post-op cancer survivors. We consider it an honor to help these individuals reclaim their confidence!
Owner/Operator Linda "Lady Fish" is a member of the Society of Permanent Cosmetic Professionals and is certified for medical tattooing.
Lady Fish has been an artist all her life and a professional tattoo artist since 1979.
We welcome customers of all types to our shop—men and women, old and young, no matter who you are, we want to help you discover your inner beauty!
We are licensed and Board of Health approved, as well as our facility being dedicated exclusively to cosmetic tattooing and meticulously maintained to ensure cleanliness and sanitary practices.
Check Out our 2018 Press Release from ivanhoe.com
Featuring Linda Lady Fish with 40 years Experience
Schedule an Appointment
Whether for brows, lips, eyes or for a consultation for medical tattooing, we welcome clients of all types to our shop!
Get in touch with us today to set up an appointment for a consultation.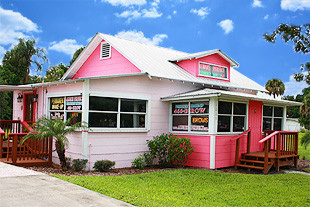 Come visit our professional permanent makeup clinic! We have visitors from all over Fort Pierce, FL, including:
St Lucie County, FL
Port St Lucie, FL
St. Lucie, FL
River Park, FL
White City, FL
Okeechobee, FL
Vero Beach, FL